Top 8 Ad Blockers to Safeguard Your Online Privacy in 2023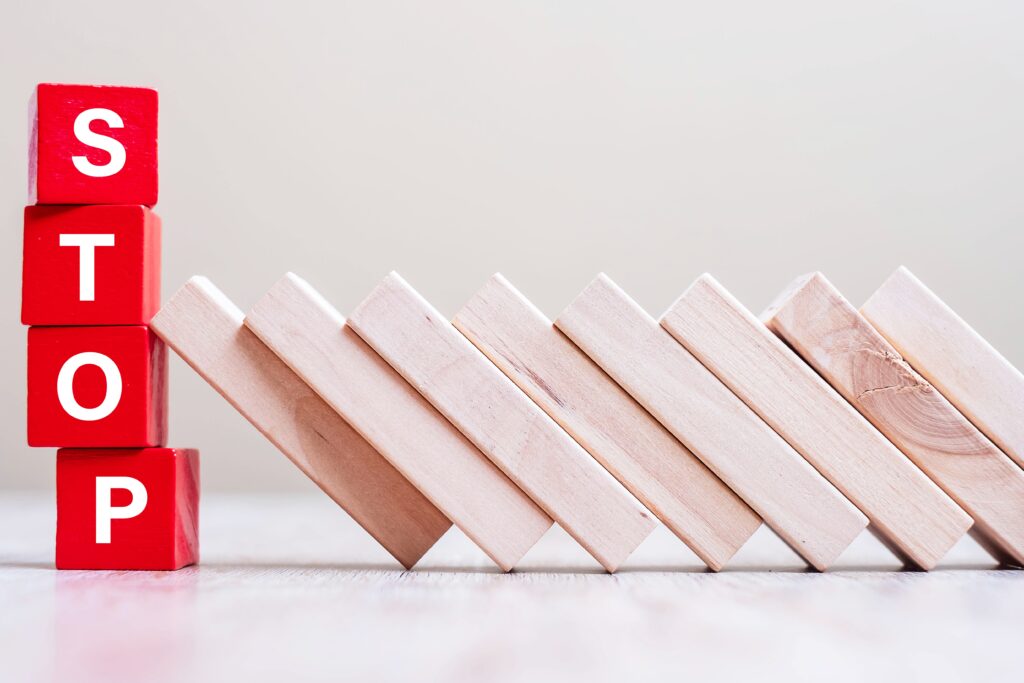 We hand-picked 8 best adblockers of 2023 that will safely shield you from annoying pop-up ads and activity trackers.
Your online activity, whether it's browsing, shopping, or using social networks, is often monitored and recorded. However, you can take control of your online privacy with the help of browser extensions.
These simple, yet powerful tools became as important to online security as the antivirus software or VPN services. Typically available for free, ad blockers can help you reduce the amount of data collected about you, while still allowing you to enjoy a seamless internet experience.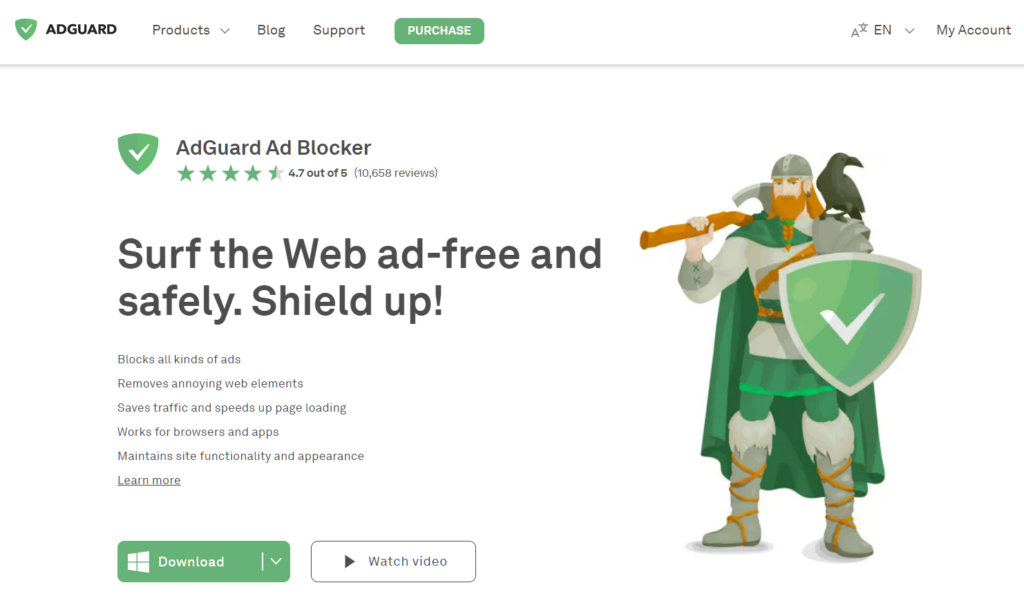 AdGuard is a comprehensive ad-blocker that is available for multiple browsers and platforms, including Windows, macOS, Android, and iOS. One of the standout features of AdGuard is its ability to not just block online advertisements but also protect your privacy by blocking trackers. AdGuard offers both a free version and a paid version with more advanced features.
One of the key benefits of AdGuard is its customization options, which allow users to block specific types of advertisements, such as video ads, banners, and pop-ups. Additionally, AdGuard features an intuitive interface and has a low impact on system performance.
Summing up, AdGuard is a robust and feature-rich ad-blocker that offers a lot of customization options, but its compatibility with certain websites and the cost of its premium version might be a drawback for some users.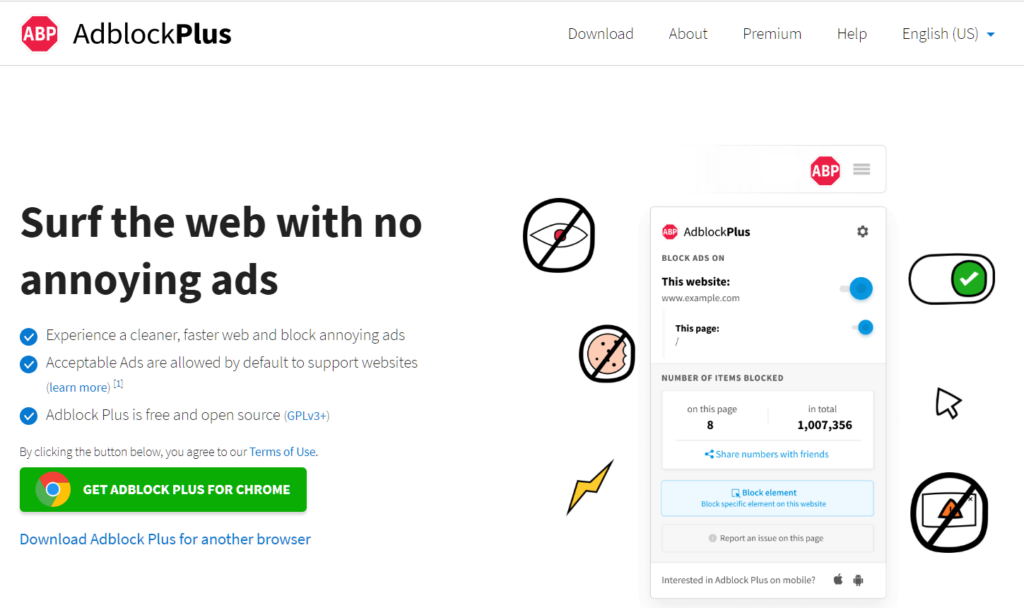 AdBlock Plus is a popular ad-blocking extension that's available across various platforms, including Chrome, Firefox, Edge, Safari and Opera. Additionally, it can be used as an app on both iOS and Android devices. The extension is free of charge and users can choose to make a donation to support its development.
When it comes to ad-blocking, AdBlock Plus performs exceptionally well. It can effectively block a range of ads, including pop-ups, banners, and auto-playing videos, and offers users the ability to create custom filters and whitelist specific websites or ads. This customization feature allows for a tailored browsing experience and the option to show non-intrusive ads.
Another highlight of AdBlock Plus is its privacy protection. It prevents tracking scripts and malicious scripts from loading on websites, guarding against companies collecting and utilizing your data for targeted advertising.
However, some drawbacks are worth mentioning. By default, AdBlock Plus may display "acceptable ads," which may not align with everyone's preferences. While this feature can be disabled, it may require some extra setup. Additionally, some users might find the interface less intuitive compared to other ad-blocking solutions.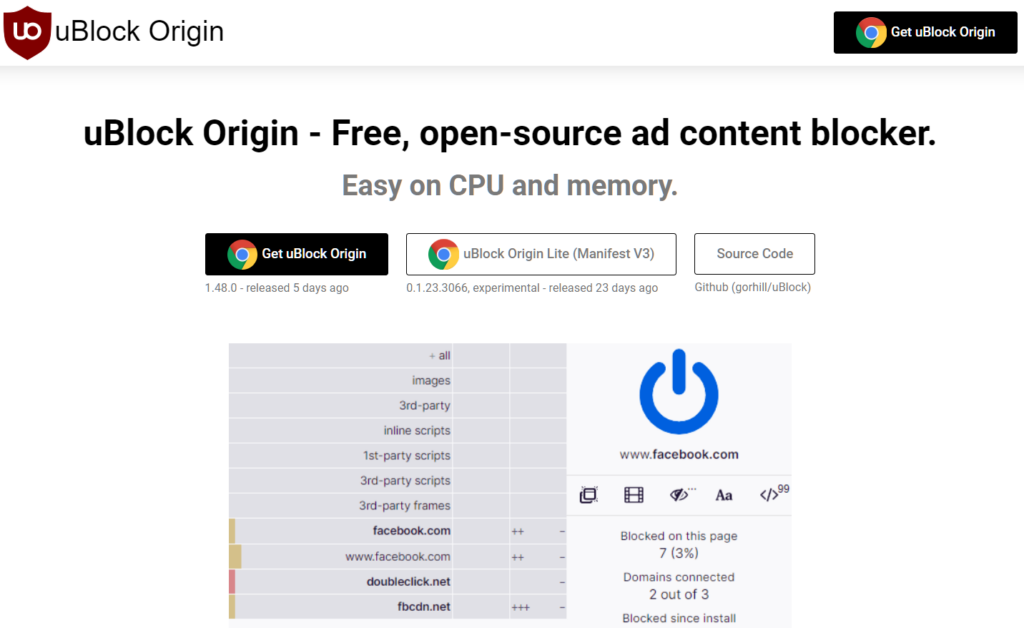 UBlock Origin is a highly popular and effective ad blocker extension that is available for Chrome, Firefox, Opera and Edge. It is a free and open-source software that promises to protect users from intrusive ads and trackers, while also ensuring a smooth browsing experience.
One of the biggest benefits of using uBlock Origin is its lightweight and fast performance. Unlike other ad blockers that can slow down the browsing experience, uBlock Origin is designed to be efficient and not use up too much of your computer's resources.
Another advantage of uBlock Origin is its ability to block a wide variety of ads, including pop-ups, banners, and auto-playing videos. It also provides advanced features such as dynamic filtering, which allows users to block specific elements on a webpage, and cosmetic filtering, which can hide or modify elements without blocking them.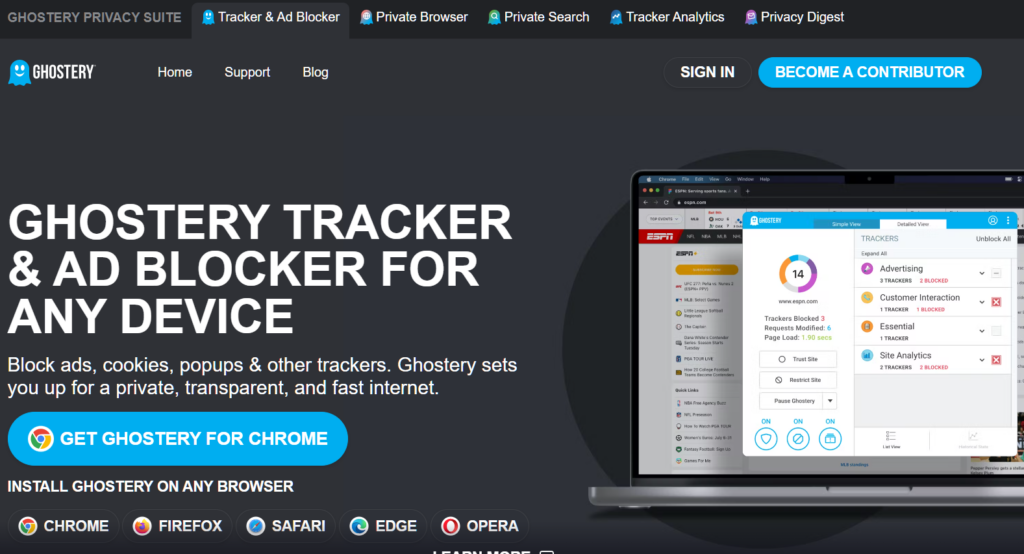 Ghostery is an ad-blocking extension that is available for Chrome, Firefox, Edge, Opera, Safari, and as an app for iOS devices. It is a free-to-use extension, with an option for users to upgrade to a premium version for additional features.
One of the key advantages of Ghostery is its ability to block ads, trackers, and other unwanted content, making your online experience faster and more secure. The extension is also equipped with advanced privacy tools, including tracker blocking, anti-tracking, and cookie management, which offer users control over their online data.
Ghostery's user interface is intuitive and easy to use, providing users with detailed information about the trackers and ads that are being blocked on each website they visit. This feature makes it easy for users to understand what's happening in the background while they browse the web.
On the downside, some users might find that Ghostery blocks too many trackers, which can negatively impact their browsing experience by causing some websites to load slowly or not at all. Additionally, the extension's default settings may allow some "acceptable ads" to be shown, which may not be what all users prefer.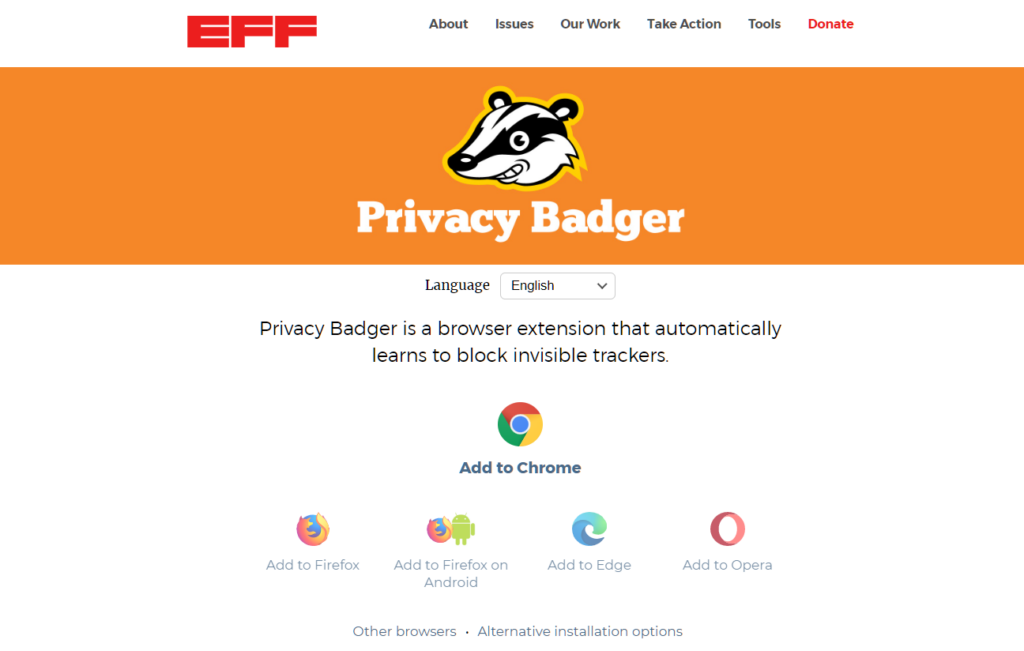 Privacy Badger is a free, open-source ad-blocking and privacy-enhancing browser extension that is available for Chrome, Firefox, Edge and Opera browsers. It is designed to automatically block trackers and unwanted third-party content that may compromise your privacy and security online.
One of the standout features of Privacy Badger is its automatic blocking mechanism, which learns which trackers to block based on how they behave on websites you visit. This results in a highly customizable and effective ad-blocking solution that adapts to your online behavior.
The extension also offers detailed information about the trackers it blocks, allowing you to see which companies are tracking your online activity. This level of transparency helps users to make informed decisions about which trackers they want to allow or block.
On the downside, Privacy Badger may block content that is essential for some websites to function properly, leading to a less than optimal browsing experience. Additionally, some users might find the interface less user-friendly compared to other ad-blocking solutions.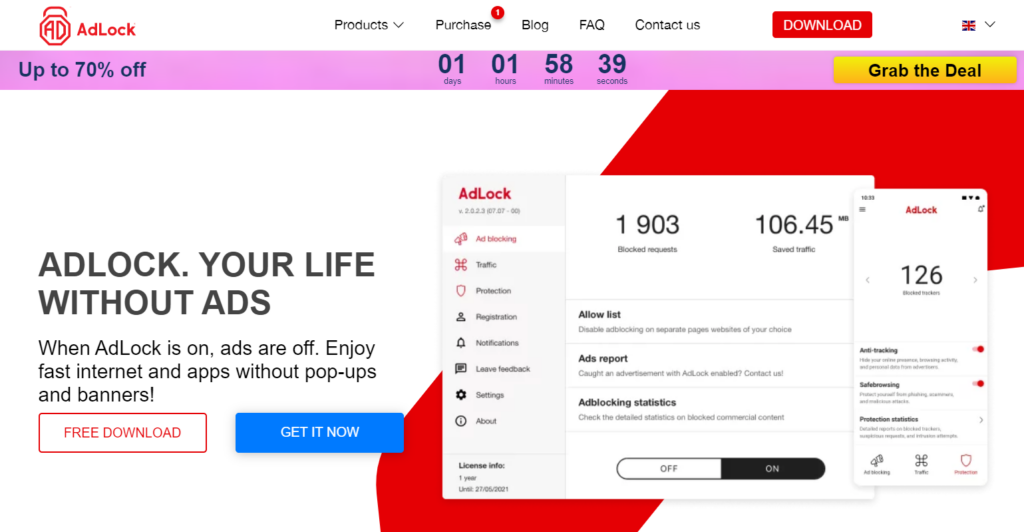 AdLock is a paid ad-blocking solution that offers robust protection from online ads and trackers for multiple platforms: Windows, MacOS, Android, and iOS and also for browsers like Chrome and Safari. This versatile ad-blocker is designed to provide a smooth, uninterrupted browsing experience, no matter which device you're using.
One of the main benefits of AdLock is its ability to block all types of online ads, including video and audio ads, pop-ups, banners, and more. It also blocks trackers and malicious websites, helping to keep your data and personal information secure.
AdLock's user interface is intuitive and easy-to-use, making it a great option for those who are new to ad-blocking. Additionally, the app is constantly updated, ensuring that it stays ahead of the latest ad-blocking challenges and provides the most effective protection available.
One potential drawback of AdLock is its cost. While the app provides comprehensive ad-blocking and privacy protection, it does require a yearly subscription fee.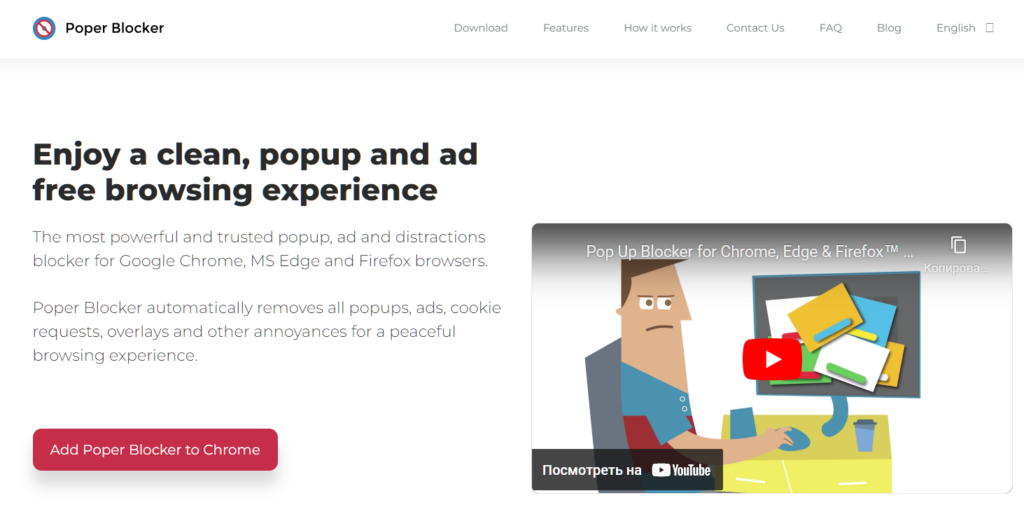 Poper Blocker is a well-known ad blocker extension available for Chrome and Firefox. It primarily focuses on blocking various types of pop-up advertisements including pop-ups, pop-unders, timed pop-ups, scroll pop-ups, and more.
The extension provides notifications for the user each time a pop-up is blocked, which is a handy feature. Additionally, it also offers the option to view blocking statistics. It operates smoothly in the background and does not impact the performance of other ad-blockers if used alongside them.
Another great feature of Poper Blocker is that it's mainly free to use. Although it does have a paid Pro version.
Overall, Poper Blocker is a good option for those who primarily want to block pop-up advertisements in their browsing experience.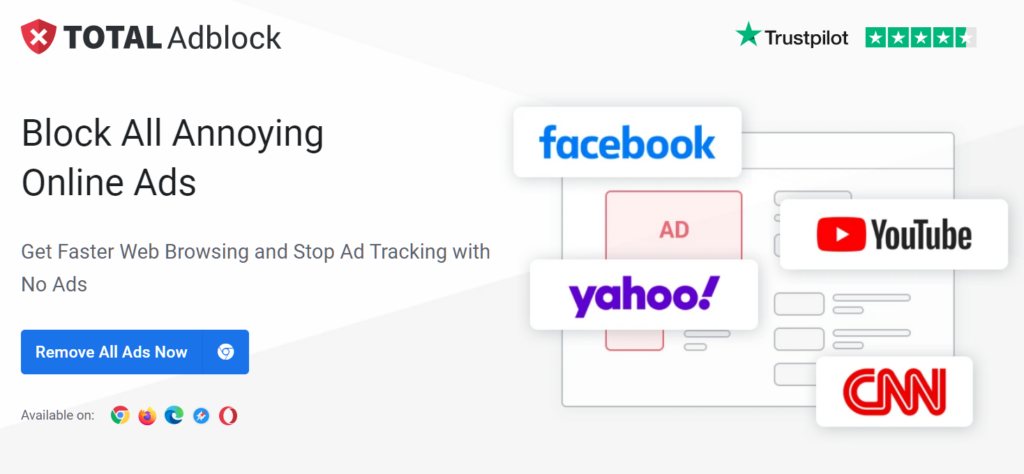 Total Adblock is a browser extension that promises to remove ads and trackers from your browsing experience. If ad-blockers are your concern, it might be worth considering. With a simple interface, it can effectively block ads on most websites, providing a statistics panel to show how many ads and trackers have been blocked and how much data has been saved.
Additionally, you can choose to whitelist websites where you don't mind ads being displayed.
While Total Adblock doesn't have a comprehensive set of features, it provides a basic ad-blocking solution. The free trial lasts for 7 days, after which you can continue using it for as little as $2.42 per month.
Wrapping Up
Maximizing your privacy online doesn't have to be a daunting task, especially with the help of extensions for your browser. Whether you use Chrome, Firefox, or Safari, adding extra layers of protection can reduce your exposure to trackers, while also enhancing your overall security. The depth of privacy you seek is entirely up to you and what matters most.
If you're seeking advanced privacy measures to safeguard your data from prying eyes, including government agencies, law enforcement, or advertisers, be sure to check HQ VPN blog and our comprehensive guide on cyber security, in particular. It has tons of useful information that will help you take your online experience to a whole new quality level.