Streaming the World: The Best VPN to Unblock Netflix Anywhere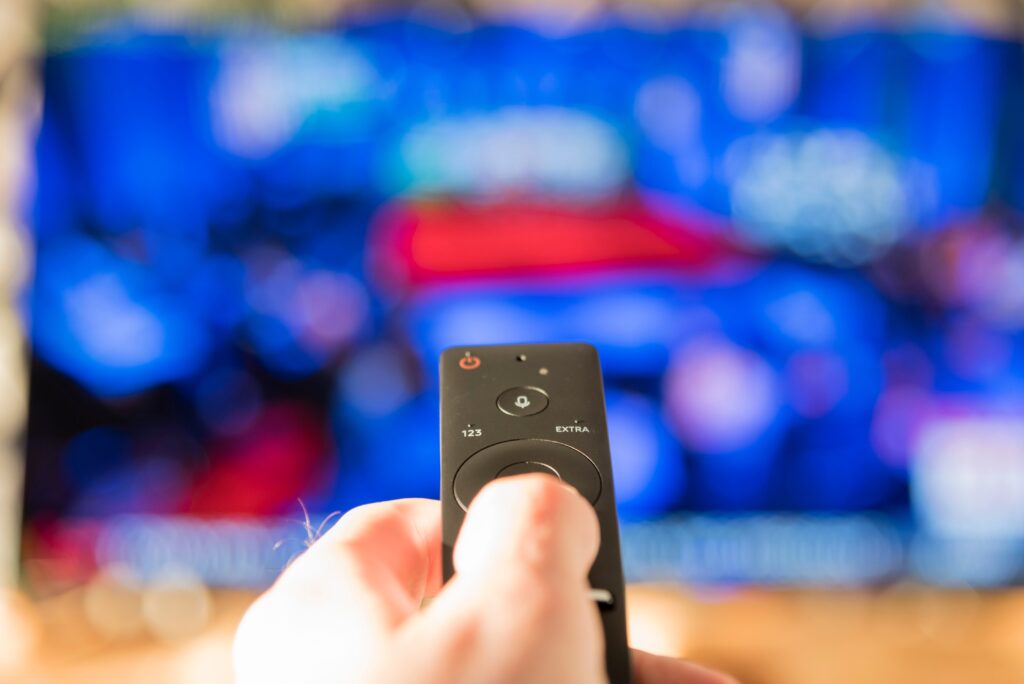 Tired of only being able to watch the shows and movies available in your own country? Well, the good news is we're here to help you break free and watch all the Netflix Originals your heart desires.
Is Netflix content different in each country?
Yes, the content available on Netflix can vary depending on the country. Netflix uses geographic content blocking, also known as geo-restriction, which limits the availability of certain titles to specific regions. This is due to different licensing agreements and copyright laws in different countries.
So, the movies and shows that are available in one country may not be available in another. For example, you can't watch The Office on Netflix if you're located in the US, and Breaking Bad is not available to stream in Australia.
This is the reason why many users use VPNs: nobody wants third parties to decide what content you can or can not access.
How to get around Netflix geo-restrictions and access international exclusives?
Imagine being able to watch Friends on UK Netflix or Friday Night Lights on US Netflix without ever leaving your couch. With HQ VPN everything is available in your country.
Not all VPNs are created equal. Some can't keep up with Netflix's tough restrictions.
HQ VPN guarantees:
Seamless Netflix streaming experience
Lightning-fast speed
Stable and secure connection
Protection from annoying ads and unwelcome data tracking
Effective uncrackable encryption
Anonymous search history
Incorporating HQ VPN with your Netflix setup can enhance the download speeds, leading to an even more enjoyable streaming experience, particularly if your internet service provider uses bandwidth throttling.
How to watch Netflix with VPN?
Step 1. Make sure you have an active HQ VPN subscription.
If you are streaming Netflix from your PC we recommend installing one of HQ VPN desktop apps: Windows or macOS.
For those who access Netflix from a web browser, we have a range of browser extensions for Chrome, Firefox, and Edge.
Prefer binge-watch Netflix shows on the go? We also have apps for iOS and Android. Click the needed link and install them right away.
Step 2. Connect to a VPN server location in the country you want to stream from.
For example, if you want to enjoy some quality time watching an exclusive Korean dorama on Netflix, just search for South Korea in the locations list, and choose it by tapping on it. Then tap the Connect button.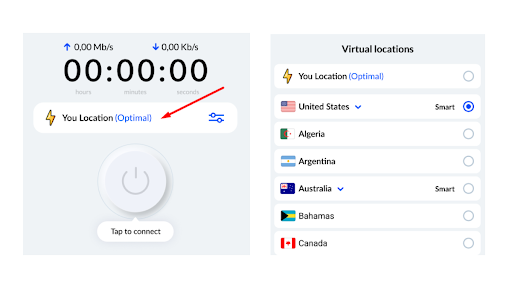 Step 3. Check your IP address to make sure you are connected to HQ VPN successfully.
Step 4. Now when you're all set, you can open Netflix and finally chill;)
Can Netflix block me if I stream with a VPN?
At HQ VPN, we understand the frustration of having your access to Netflix restricted while using a VPN connection. That's why we've designed our service to provide secure and reliable access to Netflix streaming.
With HQ VPN, not only will you be able to access Netflix, but you'll also be able to avoid throttling by your internet service provider (ISP), which can slow down your internet speed while streaming. Some ISPs intentionally restrict customers' bandwidth when they detect Netflix traffic, but HQ VPN keeps your traffic secure by encrypting it, preventing ISPs from reading it and discriminating based on content. This leads to faster download speeds, fewer buffering issues, and a smoother Netflix streaming experience.
In addition, HQ VPN allows you to unblock Netflix and other streaming platforms on certain networks, such as school, office, or public Wi-Fi, that might otherwise restrict access. So, you can enjoy your favorite shows and movies from anywhere at any time.
What other problems can HQ VPN solve?
Protect online privacy. HQ VPN encrypts your internet connection and masks your IP address, making it difficult for hackers, government agencies, and advertisers to track your online activities.
Secure public Wi-Fi. Public Wi-Fi networks can expose your device to cyber threats, making it easy for hackers to steal your personal information. HQ VPN encrypts and protects your internet connection, making it difficult for hackers to intercept your data.
Protect your online identity. HQ VPN protects your online identity by masking your IP address and encrypting your internet connection. This way you can maintain security against unwelcome data tracking and annoying ads.
Improve gaming experience. Some online games are designed to be played from specific regions and a VPN can help you access these games from anywhere, also a VPN can improve the overall gaming experience by decreasing lag and ping.
Save money when shopping online. Sometimes international online stores change prices for visitors based on their location. Use HQ VPN to compare prices in different regions and save money.
HQ VPN is compatible with any devices based on Android, iOS, Windows, or macOS. It's also available as an extension for Chrome, Mozilla, and Edge.
Download HQ VPN now and ensure protection for up to 7 different devices simultaneously.
With HQ VPN, you can stream with confidence.