Paid vs Free VPN: What Is the Difference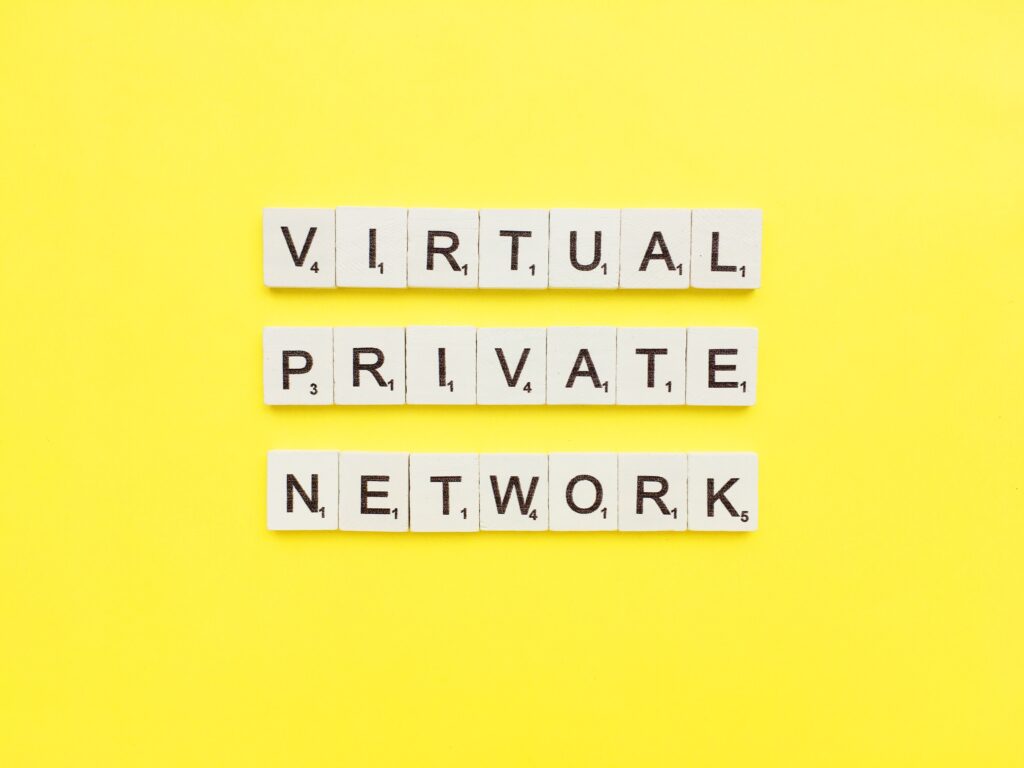 Worried about online privacy? Confused about the free vs paid VPN difference? Don't fret, we've got you covered. In this article, we'll break down the pros and cons to help you choose the perfect VPN for your needs. 
Whether you are looking to protect your online identity, bypass geographical restrictions, or simply want to keep your browsing private, we are ready to provide you with all the information you need to make an informed decision. Spoiler alert: it's not always about the price tag.
Pros of free VPNs
Cost. In free vs paid VPN confrontation, the biggest advantage of a free VPN is that it is, well, free. This makes it a great option for users who are on a tight budget.
Simple interface. Free VPNs are often very user-friendly and easy to set up, making them accessible to a wide range of users, including those who may not be particularly tech-savvy.
Safe choice for testing. Free VPNs can be a great way to test a service before committing to a paid subscription.
Cons of free VPNs
Limited features. Free VPNs often have fewer features than paid VPNs, which can limit their effectiveness.
Slow speed. Free VPNs may have slower connection speeds than paid VPNs, which can make streaming and downloading content difficult.
Limited server options. Free VPNs often have fewer servers to choose from, which can limit the locations you can connect to and reduce your chances of finding a fast connection.
Security concerns. Some free VPNs may not have the same level of security as paid VPNs, and may even collect and sell user data to third parties.
Ads. Some free VPNs are ad-supported, which means that users may have to deal with pop-ups, banners, and other types of advertising while using the service.
Data and bandwidth restrictions. Free VPNs generally have data and bandwidth restrictions, which means that you may not be able to use the VPN service for extended periods of time or for very high-bandwidth activities like streaming or downloading large files.
Pros of a paid VPN
More advanced features. Paid VPNs often have more advanced features such as:
Kill switch
Split tunneling
Dedicated IP
Ad-blocker
Automatic server recommendations
24/7 customer support
Higher level of protection. Paid VPNs often provide more powerful encryption methods such as AES-256 and OpenVPN, which offers a more secure connection than free VPNs.
Faster speeds. Since paid VPNs offer a large number of servers to choose from and faster connection speeds than free VPNs, it makes them better for streaming and downloading content.
HQ VPN also helps get around unwanted speed restrictions like bandwidth-throttling as we send your traffic through an encrypted tunnel, making your provider blind to your online activity.
No-logs policy. Paid VPNs usually have a strict no-logs policy which means they do not keep track of your online activities or collect any of your personal data.
As for HQ VPN, we can guarantee the safety of your personal data as we don't monitor or share it in any way.
More server options. Paid VPNs have a larger number of servers available, which can increase your chances of finding a fast connection and allow you to connect to different locations.
Multi-device support. It is a cost-effective way to provide protection for all your devices. You can even share your access with your friends or the members of your household.
HQ VPN offers up to 7 simultaneous connections for your devices. Whether it is your PC, a laptop, a smartphone, or a tablet, you can be sure that all your personal information is kept private and secure.
In summary, if you want access to advanced features, top-notch security, and anonymity, or have high-bandwidth needs like streaming or online gaming, then a paid VPN is 100% worth the investment.
Cons of a paid VPN
Well, the biggest drawback of a paid VPN is that you have to pay for it. Obviously.
However, many VPNs offer discounts and special offers and it can be a great way to save money on a VPN subscription, especially if you're on a budget.
HQ VPN offers monthly, yearly and 6-month subscription plans with a 30-day refund guarantee. Choose a plan that works for you or try using HQ VPN first!
Whether you need to protect your online privacy, bypass internet censorship, or secure your corporate network, HQ VPN has you covered.

Recap: free VPN vs paid VPN
A paid VPN services offer more features and greater security than a free VPN.
Paid VPNs typically have more servers, faster speeds, and better encryption. They also have more advanced features like a kill switch, which disconnects your internet if your VPN connection drops, and a larger number of simultaneous connections.
Additionally, paid VPNs often have a strict no-logs policy to protect user privacy, while free VPNs may not have the same level of security and even can leak your data in various ways.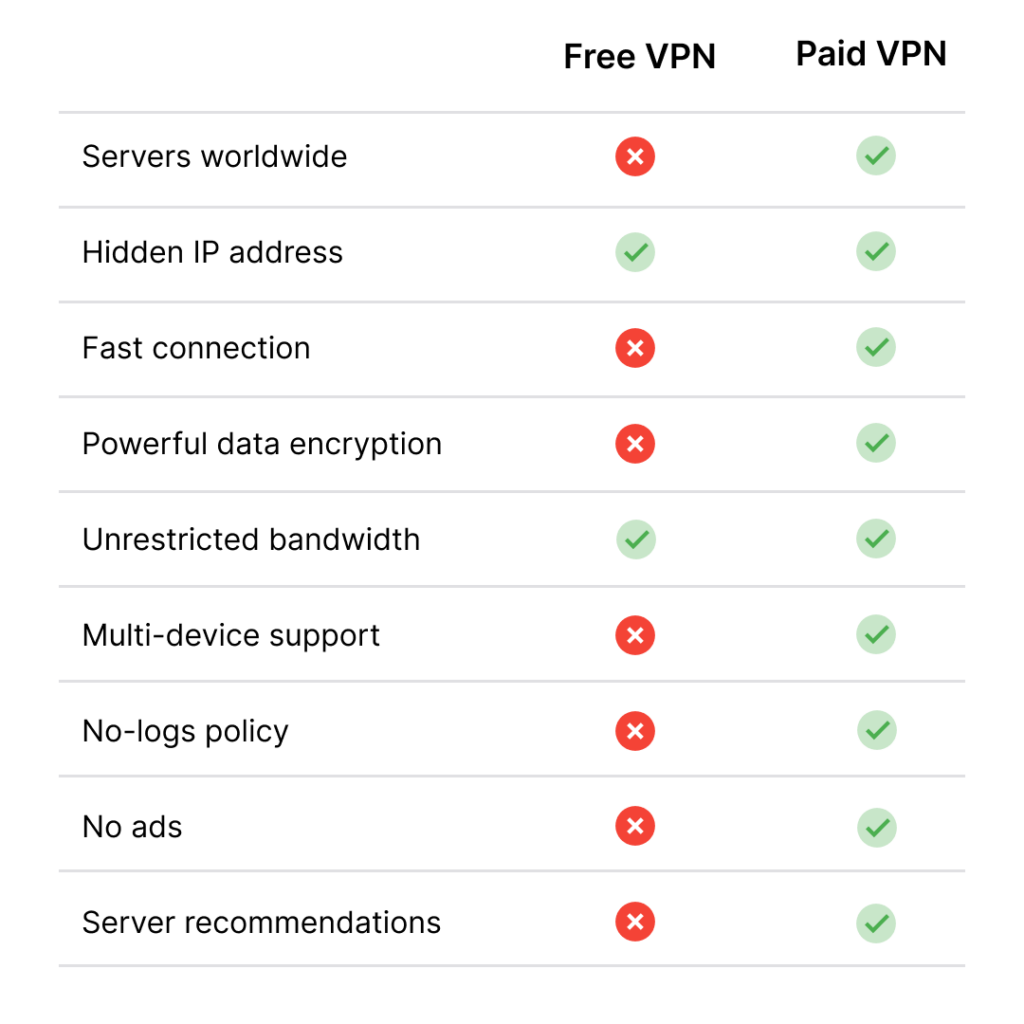 Is HQ VPN free?
Actually, no. HQ VPN is a paid VPN service.
But! If you want to protect your online privacy without breaking the bank, look no further! With a 30-day refund guarantee and a free 1-day trial, you can test drive our service before committing.
And if you're feeling thrifty, subscribe to our newsletter to get the most beneficial VPN deals right to your inbox.
Plus, with monthly, annual, and 6-month subscription plans, there's something for everyone.
A premium, authentic HQ VPN account is worth the investment. It's like hiring a personal bodyguard for your internet.
Browse safely with HQ VPN!